This service puts the experience and know-how developed over the last 30 years at the customer's full disposal. Co-design is a service that allows the customer to find technical and operational solutions to optimise and improve the performance of his product, as well as the entire production process. The team of technicians at Akron takes care, following a detailed examination of the customer's requirements, to carry out research and analysis in order to identify the best design solution. Reducing the weight of the article, special mechanical qualities and strength, aesthetic and production requirements are just some of the aspects that can be improved.
The Akron's technical team is able to identify innovative solutions thanks to its experience across application sectors and plastics used.


Discover our team
The optimisation of the injection molding process also involves the careful design of the mould, and the use of a Moldflow analysis makes it possible to foresee possible problems and prevent them.
Production process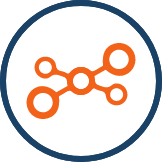 It is often necessary to use special plastics to achieve certain physical and mechanical properties. Akron has in-depth knowledge of this area.



Discover the materials
Planning is only the first step
Injection moulding techniques
Once the characteristics of the product to be manufactured have been defined and its specifications optimised, the choice can be made to continue production using different moulding techniques. Akron offers many solutions in this respect, ranging from classic injection moulding to more advanced systems such as overmoulding.
Trust those who have chosen us
Our technicians are at your disposal. Please use the form below to send us your request, we will reply as soon as possible.