Our strength: a high-performance production process
The efficiency of our production process is our strength. The various departments work closely together to ensure the highest quality of the finished product.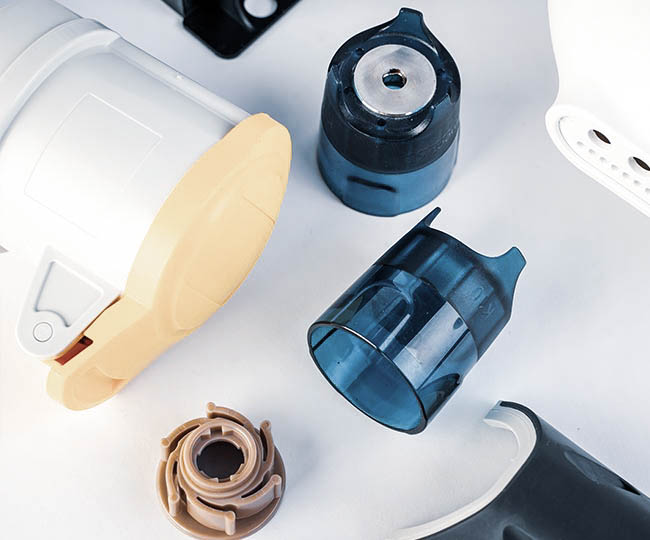 Design and co-engineering
The first stage of the process is to review the design; plastics have technical constraints which, if taken into account at an early stage, allow the best performance at the lowest cost.
Prototyping
Our technicians carry out an initial prototyping of the product, after which we study possible modifications to improve the overall quality of the project, its efficiency and the costs involved in its production.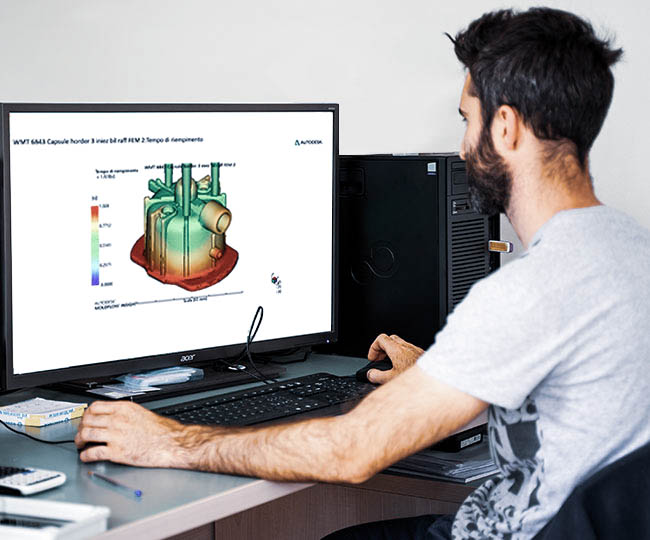 Moldflow Analysis
The Moldflow analysis simulates the filling of the mould cavities/cavities anticipating the evidence of possible criticalities of the production process such as: the thickness and embossment of the walls, the difficulty of filling the figures, the positioning of the injection points.
Design and manufacture of moulds
Design and manufacture of moulds
The moulds are designed according to the customer's needs. The construction of moulds for plastics is a fundamental part of the process, their construction is essential to enable the production of a high-performance finished product in line with the required characteristics.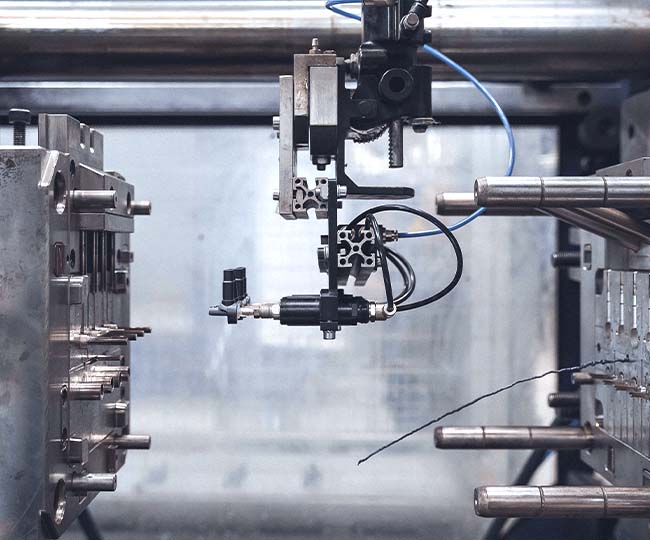 Injection moulding: horizontal, vertical and twin-cylinder injection moulding machines
In order to realise the required item in the best possible way, we select the most suitable material and injection moulding machine. We can choose from horizontal, vertical and twin-cylinder machines.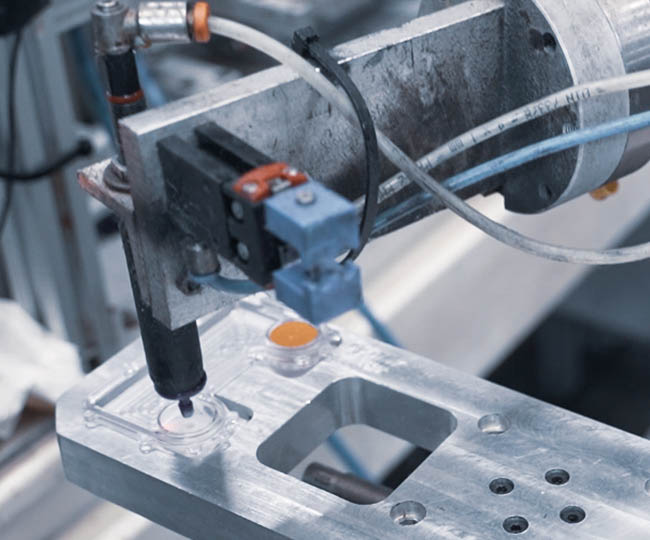 Assembly
If requested by our customers, the plastic components are assembled with the remaining parts to form a sub-assembly or even a finished product.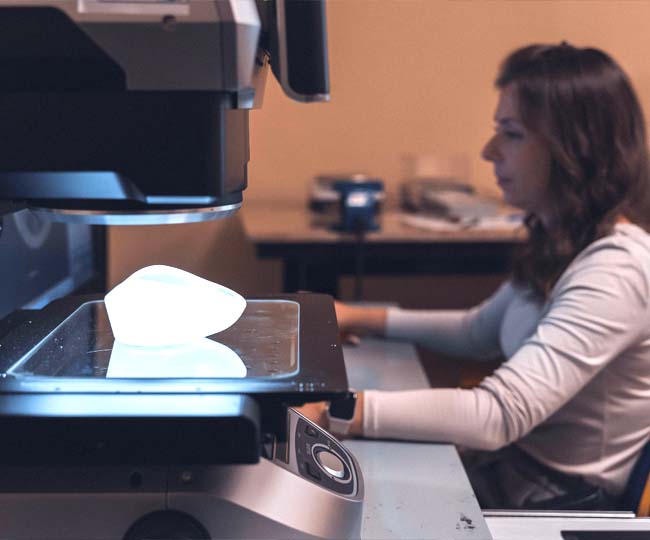 Inspection and testing
During all stages of the production process, our technicians are in charge of control and testing, effectively verifying compliance with product requirements, critical dimensions and design quality standards.
Special services of AKRON S.p.a.
Fastening of two surfaces with different molecular structure