Two components, certified quality
Overmoulding is a technique for joining two structurally different materials, such as metal and plastic or different types of plastics (one rigid and one thermoplastic rubber). This can basically be done either through chemical bonding or through mechanical coupling of the parts; depending on the needs of our customers, we study the most appropriate technical solution for the project. 
We use plastic overmoulding to meet the needs of customers who want unique and highly functional product performance. We do this thanks to the expertise of our professionals and our state-of-the-art machinery.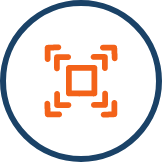 Product functionality C: The main aim of this production technique is to make the product high-performing by exploiting the specific technical characteristics of the two materials used.
Discover the case studies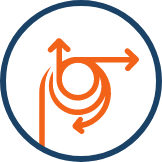 Akron is able to manage the supply of overmoulded parts for both large batches and medium-sized orders, optimising its production process.
Send us your project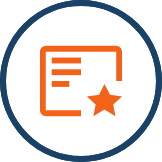 Additionally for this process, Akron certifies the highest quality to the end customer, thanks to the use of tools for checking and testing the manufactured components.
Discover our certifications
The services of Akron S.p.a.
Akron guarantees full support in the manufacture of the overmoulded component. Given the complexity and degree of innovation that this technique requires, we are able to provide product design, manufacture of the specific mould and assembly.
Trust those who have chosen us
Our technicians are at your disposal. Please use the form below to send us your request, we will reply as soon as possible.