Our work complies with high quality standards so that each finished product complies with international certifications and characteristics agreed with the customer.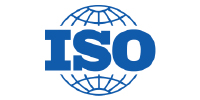 Every plant in our group is certified by UNI EN ISO 9001:2015. In addition, the Grone plant is ISO 45001:2018 certified.
Akron S.p.a. is also ISO IATF certified with ISO 16949. Specific certification for the automotive sector.
We design and produce your plastic product
Akron is able to analyse the finished product and identify optimisations in both design and production.
Trust the choice of our partners